Blog
Making A Choice Between Moving Companies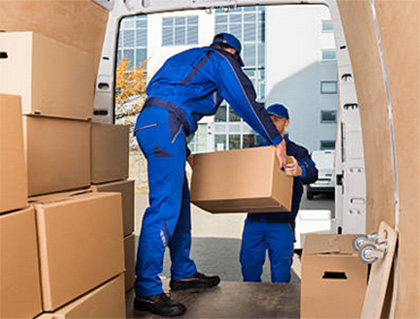 admin
6 Nov ,2019
With falling leaves and naked trees comes an aura of unfair despair. Unfair because, as fall arrives, it brings with itself the gorgeous hues of browns and burnt oranges stirring up a cozy romantic affair of these shades often ignored when hit by the word at first. This season of rustling dry leaves comes with an entire different range of festivities and decorations relying on its specific colors. Choosing the perfect centerpiece for fall can be a tricky business when you plan on embellishing your sweet home for this season. You don't want to pick simply anything from a home store; it should be different than the usual, adding to the rustic charm of fall. Check out these 5 tips for getting the perfect fall centerpiece.
What to look for while choosing your perfect fall centerpiece is what we are going to talk about.
Color Charisma
Fall season has its own specific colors. It isn't the season of sunshine and greens. Instead, the colors shift to a darker and warmer tint. Russet, brown, orange and mustard account for fall colors mostly. To give your coffee or dining table a touch of the fall season, select a centerpiece that brings together these colors in one place. Whether it's a flower arrangement or candles stand, pick a centerpiece that incorporates the fall colors abundantly. Flower arrangement for fall are very easily available but when it comes to choosing a centerpiece with candles, focus on picking autumn inspired scented and colored candles. As for the candle holder, turn to gold or bronze rather than silver. Gold and bronze complement the fall season with their deep toned appearances, creating a perfect fall centerpiece.
Mother Nature for Inspiration
Add a dash of Mother Nature to your perfect centerpiece by picking one that contains the essence of the fall season. Pine cones, succulents, and nuts are falls gifts to you so pick a centerpiece that has a little of these in it.
Bigger is better
Fall season comprises so many festivals. It's a season of cheers, joys and open doors to guests. Open your hearts and go big with your perfect fall centerpiece. When choosing your centerpiece, go for a size that is relatively larger and more spread out. Make the space on your tables look abundant with a space occupying centerpiece. It will only add to the charm of your home in accordance with the season.Autumn is a second spring when every leaf is a flower.
Votives, Jars and Glass
Votives serve as a beautiful addition to your perfect fall centerpiece. Select a centerpiece that contains glass votives or jars covered with theme colors ribbon decorations or airbrush prayed patterns. A little glitter does no harm and adds a fancy essence to the creation. In order to get that appeal for your centerpiece, select one that has glitter frosted glass candle holders to burn tea-lights in.
Design and Depth
For your perfect fall centerpiece, choose something that displays various designs in term of size and depth. The entire centerpiece should preferably not be of the same height and width at all ends without any variation within itself. Choose a centerpiece that varies in height at different points and increases the depth of the entire centerpiece as a whole.
All these guidelines to follow and you will have the perfect fall centerpiece for your table.