COMMERCIAL MOVES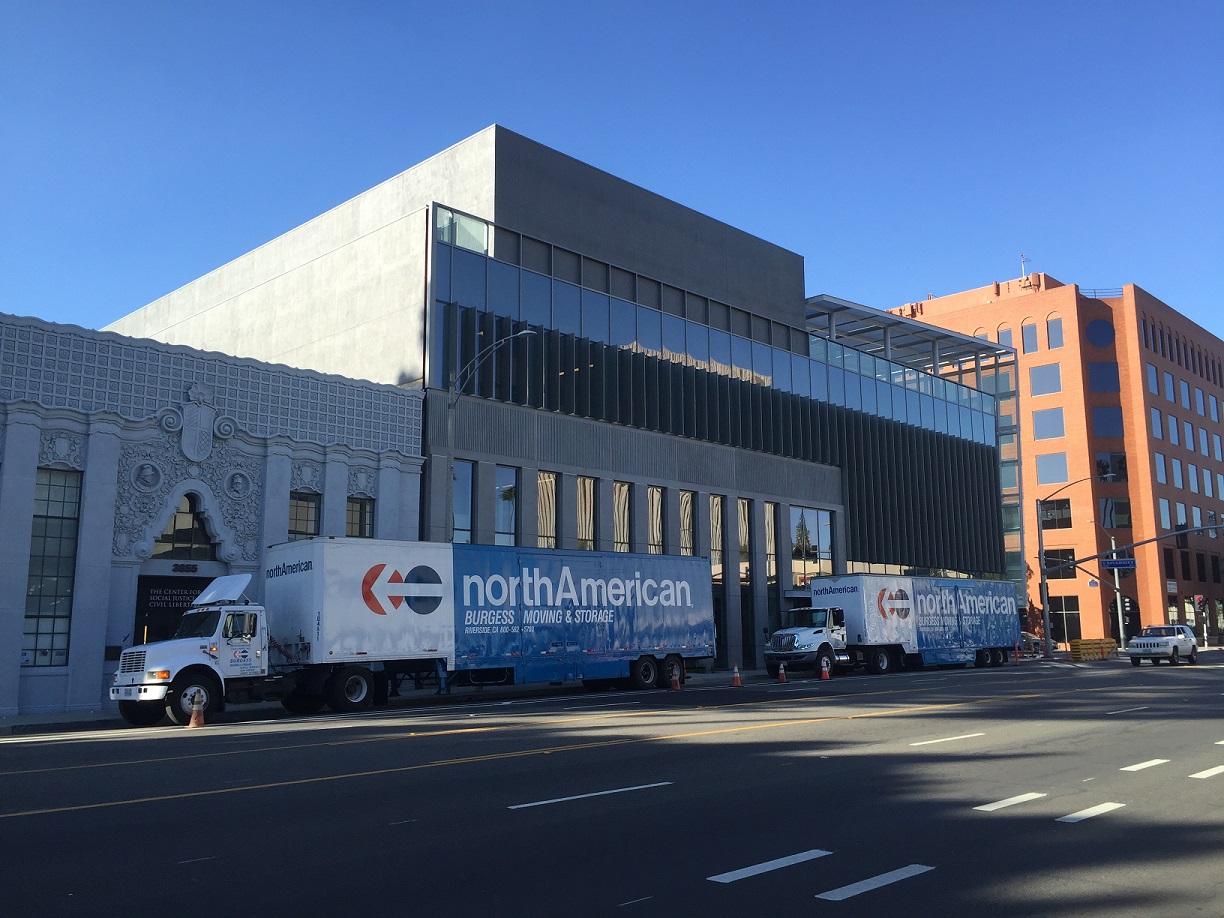 We're experts in commercial moving and offer a variety of essential services. We take the stress out of packing and moving, so you can focus on running your business.
Burgess Moving & Storage has extensive experience moving offices, schools, libraries, museums, and warehouses. We have provided services for local school districts, colleges, government agencies, and many high-profile businesses. We are registered with the Department of Industrial Relations and meet prevailing wage requirements.
Whether you're moving a small office suite, a multi-story office building, or a warehouse, a lot goes into a successful move and it's important to be prepared.
A successful move starts with a quote and thorough planning. Our Commercial estimators have the experience and attention to detail to provide you with an accurate and fair quote, so you have a realistic idea of the charges and time required to complete your move before it starts. Since your preparation and planning are also key to a successful move, our estimators work with you and your team to help plan and coordinate a successful move.
Another key to a successful move is a professional moving crew with the equipment, experience, and care necessary to move your furniture and office equipment quickly and efficiently, without damage to your furniture or facility. The entire Burgess team will work together to ensure your move is successful from start to finish.
When you're ready, Burgess will be there for you --- before, during, and long after the move!