PACKING SERVICES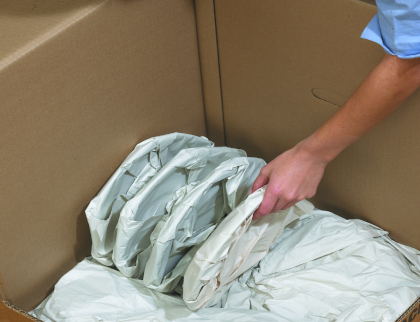 From boxes and tape to blankets and bubble wrap. We've got you covered! Your Burgess movers are packing pros.
Full household packing, a partial pack, and crating services are available. With Burgess, you can depend on the quality and care of your most cherished and valuable items when it comes to packing. Using top-quality packing materials, our packing crews are experts and experienced, making sure your household goods are packed appropriately, no matter whether you're moving somewhere close or out of state.
Some items such as oversize mirrors, glass tabletops, marble tops, statues, art pieces, Tiffany lamps, chandeliers, etc. are fragile and need to be crated for transportation. The items are measured and custom crates are made for each piece. Crating can be more expensive than standard box packing, but you want to be sure your high-value items are packed appropriately, minimizing the possibility of damage during handling and transport.
We also provide wardrobe boxes at no cost on all LOCAL moves, which are returned at the conclusion of the move.